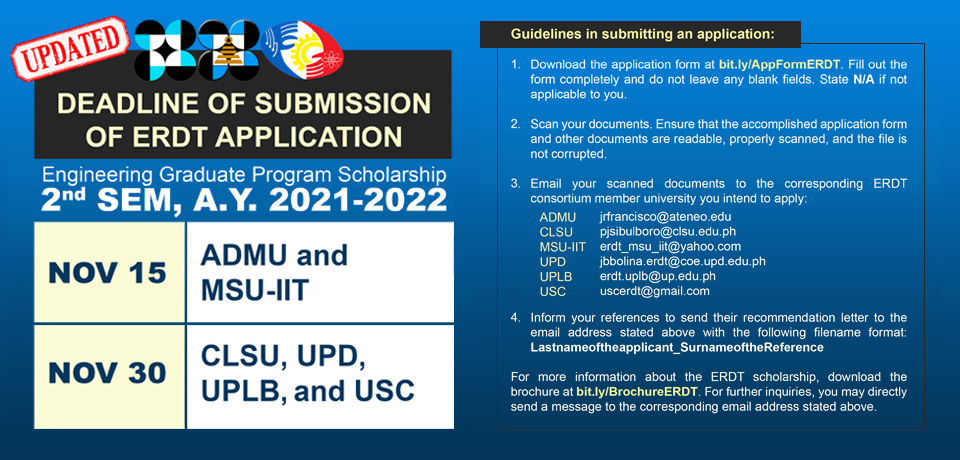 ERDT is now accepting applications for Engineering Graduate Program Scholarship for 2nd Semester, AY 2021-2022.
Email your application to the corresponding email address of your chosen university:
Deadline of submission of application:
November 15 - ADMU and MSU-IIT
November 30 - CLSU, UPD, UPLB, and USC
Please follow the posted guidelines in submitting an application. For more information about the ERDT scholarship, please download our brochure at
bit.ly/BrochureERDT

.