2nd ERDT Congress gears towards Innovation
and Entrepreneurship
The 2nd Engineering Research and Development for Technology Congress with the theme "K2M: Knowledge to Market (Engineering to Enterprise) was held at the Philippine International Convention Center, Manila last June 14, 2013. The said annual event connected colleagues from the 8 consortium universities, industries, and government who shared their different thoughts and insights in the perfectly in timed discussion on innovation, competitiveness and entrepreneurship.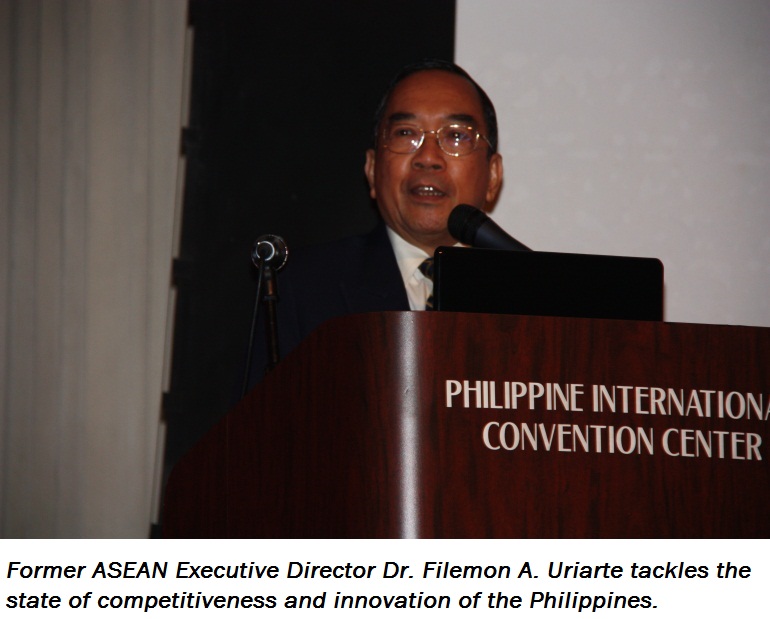 The program started with a prayer followed by the welcome remarks of Dr. Aura C. Matias (ERDT Program Leader) and opening remarks of Dr. Filma Brawner (DOST SEI Director). There were 5 keynote speakers who shared their expertise, advocacies and experiences in their professions and businesses on how they started and how they successfully achieved their goals.
Dr. Filemon A. Uriarte, academician of the National Academy of Science and Technology and former Executive Director of ASEAN Foundation has enlightened participants on how the world values competitiveness, our country's current performance, and on how innovation can contribute in boosting our economy in order to be competitive enough. Dr. Uriarte also tackled how strategically and holistically we should innovate by showing the experiences of developed countries. At the latter part of his presentation, Dr. Uriarte recommended putting innovation at the highest point of government's action.
"Use the "whole-of-government approach" and place innovation at the apex of the government structure through a high-level central coordinating body that formulates innovation policies and oversees their implementation."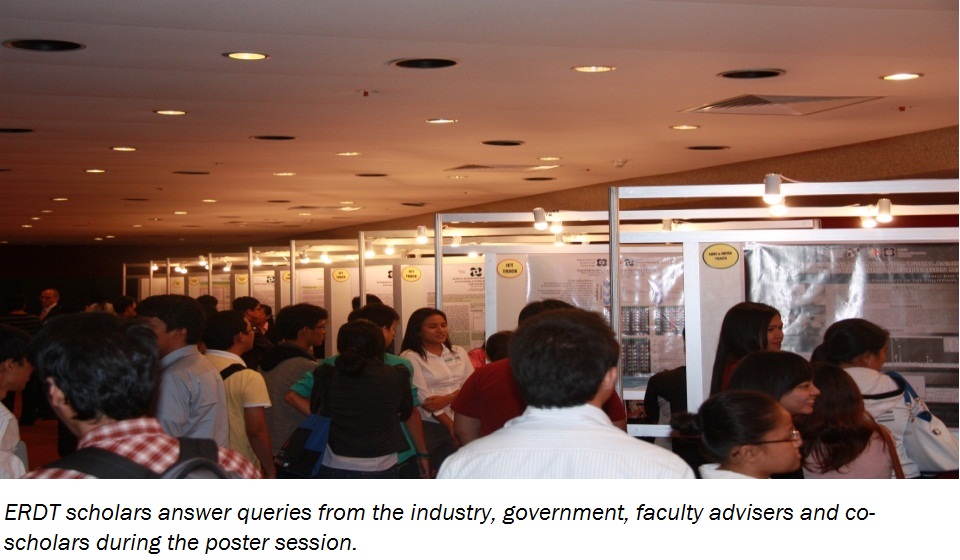 Dr. Gary E. Wnek, a professor and director at the Case Western Reserve University, United States of America defined innovation as translating ideas into value for customers that further leads to sustainable business ventures. Dr. Wnek talked about the "T-Shaped" and "I-Shaped" Engineers and related them on how engineers can elevate the innovation economy. In his discussion, Dr. Wnek showed the importance of analytical and technical competences and personal value propositions as well as the role of universities and industries in integrating these aspects to create a pool of talents who are capable of upgrading the economy of ideas and values. On how to innovate, Dr. Wnek ended his presentation by quoting Steve Jobs, "Don't settle."
Mr. Earl Martin S. Valencia, president and co-founder of the IdeaSpace Foundation dealt with the importance of establishing a science and technology entrepreneurial ecosystem that provides "democratized access to capital" to innovators.
Successful ERDT scholars Engr. Deogracias P. Villame of Itemhound Corporation and Engr. Roland Jay A. Miguel of GS Metrix Technology Solutions Inc. went on discussing their experiences on they started their technology businesses and how ERDT through the provision of graduate engineering scholarship helped them in their careers. Engr. Villame advised aspiring entrepreneurial engineers,
"Don't be afraid to try. Break the rules."
Another highlight of the Congress was the poster competition participated by ERDT scholars from the different consortium universities. Posters were classified according to ERDT 5 R&D tracks namely Energy, ICT, Semiconductor Materials and Electronics, Manufacturing and Machinery, and, Environment and Infrastructure. Winners for each track received plaques and cash prizes.
The Congress was concluded by Dr. Augustus C. Resurreccion, ERDT UP Diliman Project Leader.