16th ENGINEERING RESEARCH AND
DEVELOPMENT FOR TECHNOLOGY
CONFERENCE 
The 16th Engineering Research and Development for Technology Conference was held on 25 October 2019 at Heritage Hotel in Pasay City. It was attended by almost 300 participants from the eight ERDT consortium member universities who were welcomed by the new Program Leader of ERDT, Prof. Ferdinand G. Manegdeg.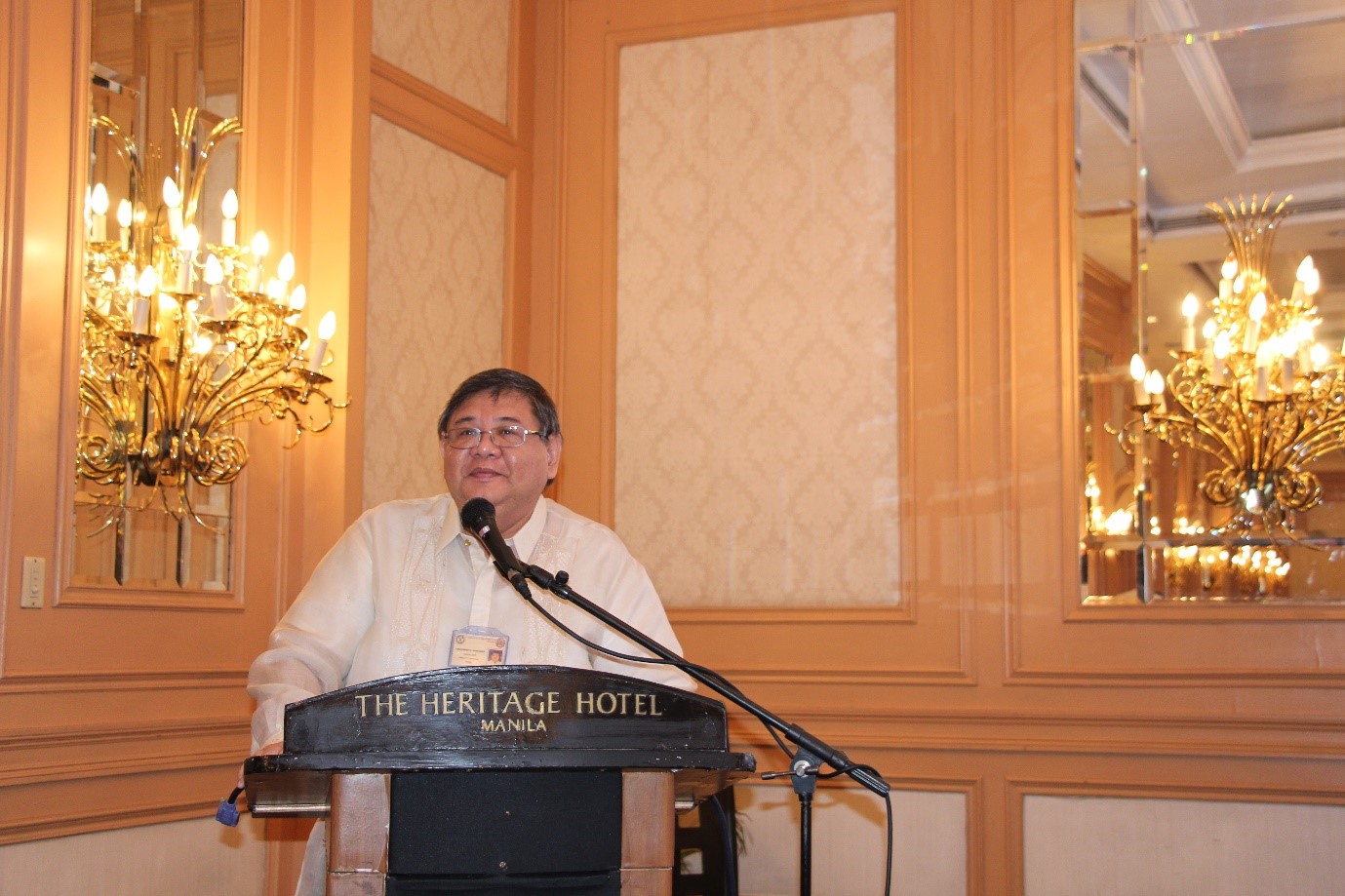 ABOVE: Prof. Ferdinand G. Manegdeg
With the theme "Engineering for One Health", the Conference's plenary session was anchored mainly on engineering innovations and solutions directed towards the advancement of the quality of health of humans, animals, and the environment.
Dr. Loinda R. Baldrias began the morning plenary by providing an overview on one health. She further highlighted the relevance of biomedical engineering as a multidisciplinary STEM field that combines biological knowledge and engineering principles to address medical needs.
In his plenary talk entitled "Innovations in Early Detection and Interventions for One Health", Dr. Michael L. Tee explained that usually, when people and governments recognize agricultural-borne diseases and zoonotic diseases, they tend to focus only on how to cure these diseases as they manifest in humans, thereby failing to address what might be the root of these problems. For instance, this characterization is manifested in the outbreak of African Swine Flu in the Philippines. Given this, Dr. Tee emphasized on the need to propose engineering solutions with a one health perspective in order to make information accessible to the general public and enable policy makers to make decisions based on data-driven recommendations.
As third speaker, Dr. Lilia M. Fernando talked about "Nanobiosensors for the Detection of Pathogens". In her presentation, Dr. Fernando stressed the need for the development of new rapid and sensitive detection and identification technologies for microbial agents and shared projects that revolve around the use of nanobiosensors on different applications.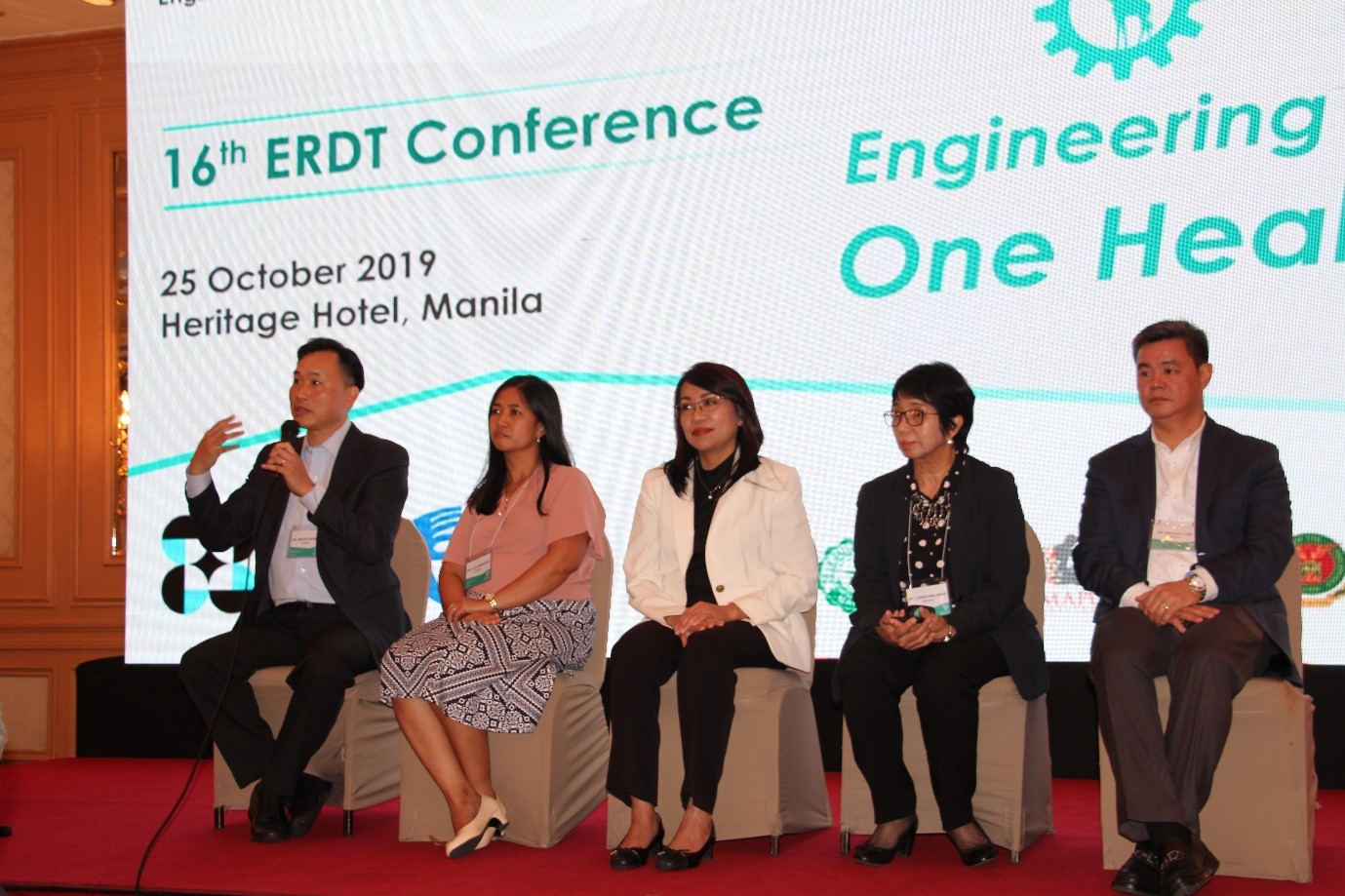 L-R: Dr. Nen-Fu Huang, Dr. Lilia M. Fernando, Dr. Lourdes Marie S. Tejero, Dr. Loinda R. Baldrias, and Dr. Michael L. Tee
Guest speaker Dr. Nen-Fu Huang from Taiwan's National Tsinghua University, expounded on the topic "Complete Food Traceability for One Health with AIoT Technologies". Dr. Huang contends that traditional agriculture needs the boost of ICT. He posits that IoT, robotics, and automation are essential in increasing crop quantity and quality, which will further translate to food security, and increase in farmers' revenue.
Dr. Lourdes Marie S. Tejero capped the plenary session with the topic, "Business Opportunities and Collaborations in Engineering for One Health". Dr. Tejero argues that engineering solutions are at the peak of addressing pain points in healthcare and shared the components of Stanford's Biodesign Processs which are (1) identifying, (2) inventing, and (3) implementing. Enabling the participants to know how biodesign teams pitch their ideas and technologies to the healthcare market.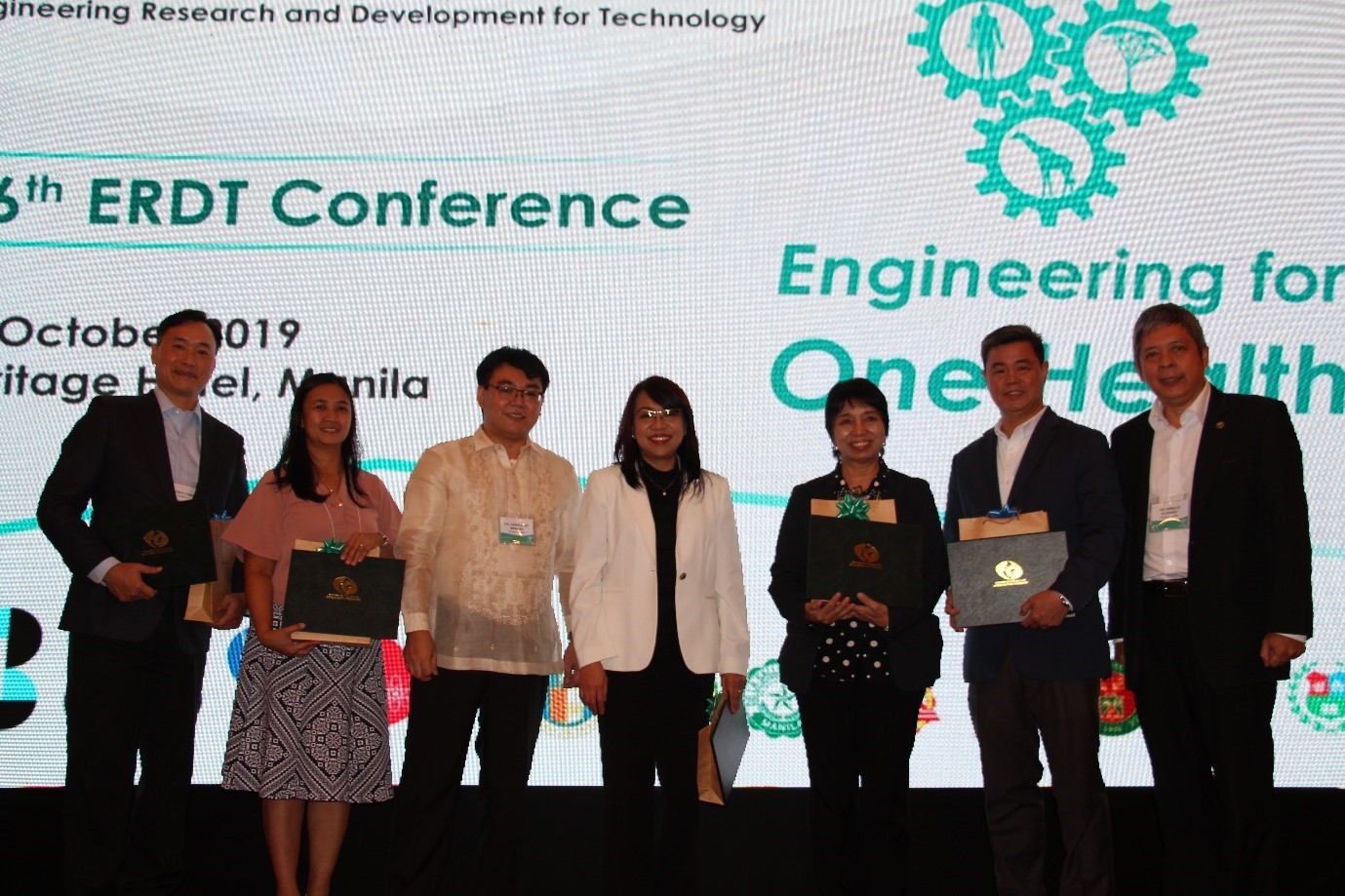 L-R: Dr. Nen-Fu Huang, Dr. Lilia M. Fernando, Dr. Gerald Jo C. Denoga, Dr. Lourdes Marie S. Tejero, Dr. Loinda R. Baldrias, Dr. Michael L. Tee, and Dr. Arnold R. Elepaňo
Presentations of more than fifty entries submitted to the different ERDT R&D tracks were conducted in the afternoon breakout sessions. Below are the Best Paper Awardees:
Energy

An Assessment on the Nationwide Solid Waste-to-Energy Potential Model Development in the Philippines

Ronald Allan Co

University of the Philippines Diliman

Environment and Infrastructure

Laboratory Pullout Test of Geogrid Reinforcements for Submerged Mechanically Stabilized Earth for waterfront Applications

Allan E. Botuyan

Mindanao State University - Iligan Institute of Technology

Solution Blow Spinning (SBS)-PAN-assisted Cellulose Nanofiber Membrane

Glebert C. Dadol

University of San Carlos

Information and Communications Technology

Comparison of High-Level Musical Feature Sets and Distance Metrics in the Recommendation of Classical Music

Ana Felicia T. Cruz

Ateneo de Manila University

Manufacturing and Machinery

Design, Fabrication and Performance Evaluation of Cashew Apple (Anacardium occidentale L.) Slicing Machine

Kay J. Jaranilla

Central Luzon State University

Semiconductor Materials and Electronics

Detection of Chlorpyrifos-methyl Pesticide Residue in Rough, Brown and Milled Rice Using an LED-based NIR Instrument

Fatima S. Rodriguez

University of the Philippines Los Baňos
Engr. Albert G. Mariňo, through his speech read by UPD Project Leader Dr. Gerald Jo C. Denoga, congratulated  the participants and thanked them for their efforts and contribution towards the development of S&T in the country. Alongside this, he also sealed SEI's commitment to strengthening the Philippines' research and development landscape.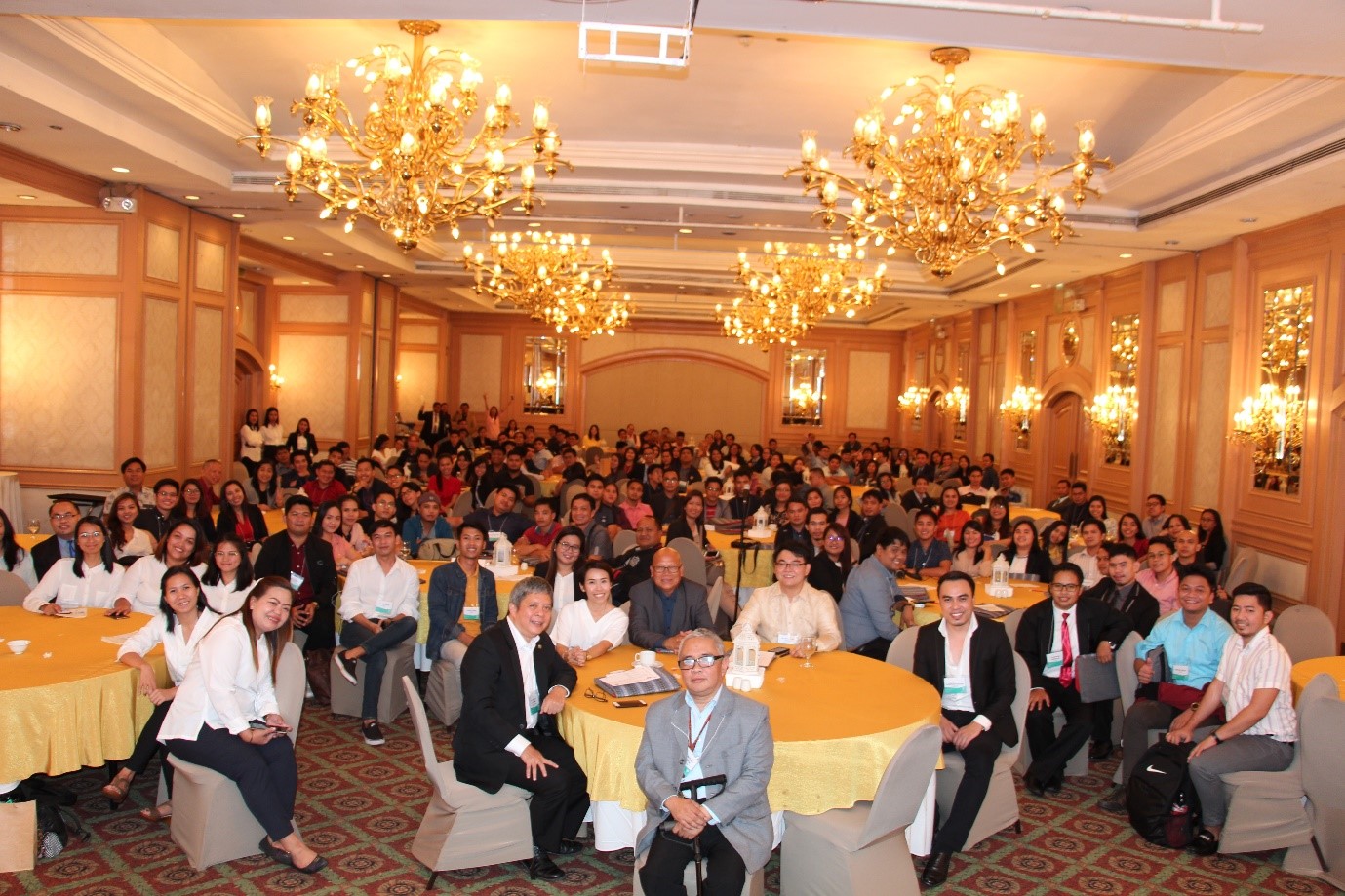 Presentations: