Training on Effective Project Management 2022
ERDT hosted a 2-day virtual training on Effective Project Management from 26 to 27 April 2022. Twenty-six (26) ERDT and SEI Science Research Specialists and support staff participated in this learning and development intervention (LDI).
The training design was executed through a blend of instructor-led lectures and small group workshop sessions. It embraced different learning areas under the umbrella topics of Overview of Project Management, Project Initiation, Project Planning, Project Execution, Control and Closeout, and Action Planning.
For their final output, the participants were asked to prepare and present project management plans for their identified or proposed projects. Each group's project management plan included a logframe matrix, a project charter, a RACI matrix, a work breakdown structure, a gantt chart, and a project budget proposal. After each presentation, the facilitators and the participants provided feedback and recommendations to the presenting group as to how they may further improve their current plans.
Most of the participants gave the training an overall excellent mark, and considered the information they learned from it as immediately applicable to their day-to-day tasks.
The training was facilitated by Mr. Henry Palaca of the Philippine Trade Training Center.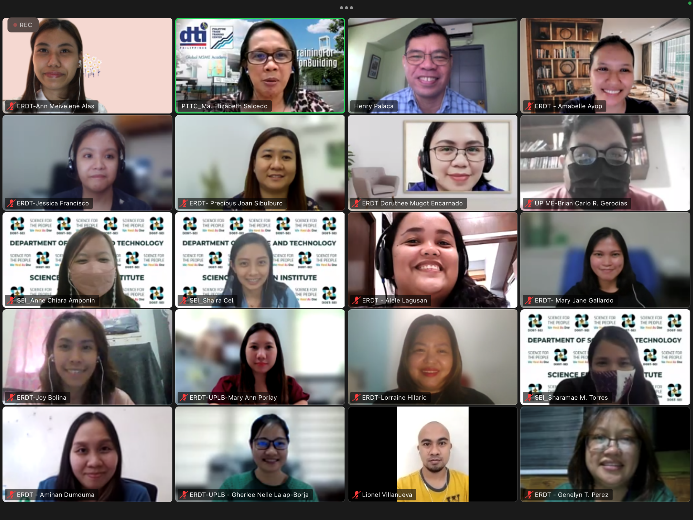 Photos of the participants with the facilitators, taken after the presentation of the groups' project management plans.