17th ERDT CONFERENCE 
The 17th ERDT Conference was conducted virtually from 21 to 22 December 2021. With the theme "Engineering Innovation and Technology for Recovery and Resilience", the conference sessions were attended by students and academicians from different colleges and universities all over the country.
The conference plenary sessions were held on December 21. The morning plenary session which focused on S&T based recovery solutions, featured the topics: Accelerating Vaccination Deployment through Digital IDs, eHealth Innovations for Accessible and Quality Health Care for All, and Solving Emerging Market Issues and Introducing Business Innovations through Technology Startups. These topics were discussed and expounded by Mr. Jonathan Marskell from the World Bank Group, Dr. Portia Grace Fernandez-Marcelo of the AHEAD-HSPR Telehealth Project of UP-PGH, and Dr. Luis Sison of the UPSCALE Innovation Hub, respectively. Meanwhile, the afternoon plenary session which highlighted the value of R&D-driven sustainability and resilience models could not be more relevant and timely given the onslaught of Typhoon Odette. The first three speakers for this session had related and complementary discussions on sustainability. Dr. Rex Demafelis, a professor at the University of the Philippines Los Baños, talked about the Sustainability of the Philippine Biofuels Industry. Following him is Dr. Michael Abundo of the Saab-NTU Joint Lab who shared his insights on the Economics of Various Marine Renewable Energy Technologies. Dr. Jose Bienvenido Manuel Biona of the De La Salle University Manila then talked about Smart Mobility and Sustainable Transportation. Finally, Dr. Gay Jane Perez, Deputy Director of the Philippine Space Agency, shared actual models and examples of how their agency applies and uses Space-based and Information and Communication Technology for Disaster Resilience and Risk Reduction. Before ending each plenary session, the participants were given the opportunity to engage with the speakers and ask their questions during the live Q&A.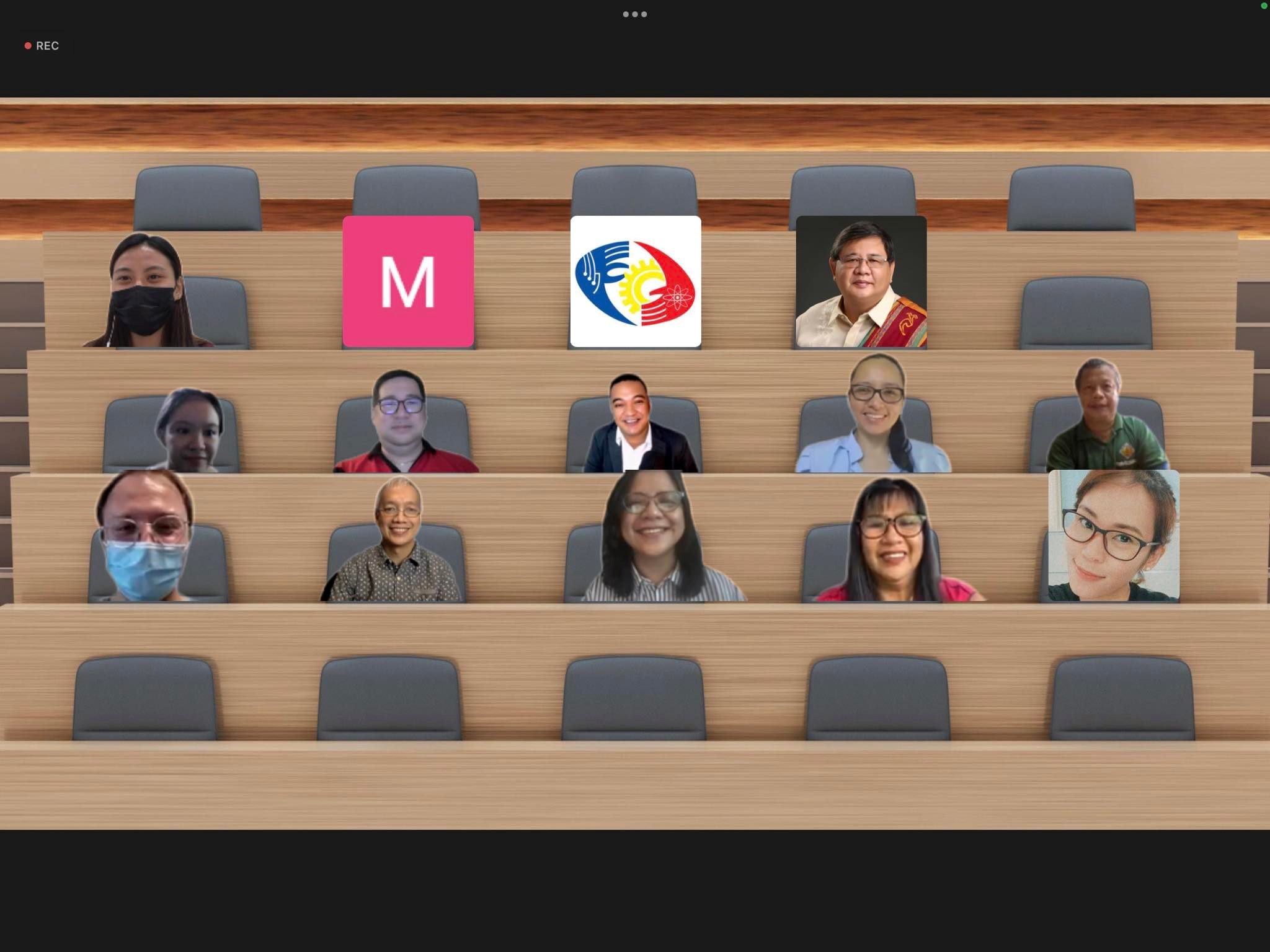 Above: The morning plenary speakers with the ERDT Steering Committee Members and the Conference Secretariat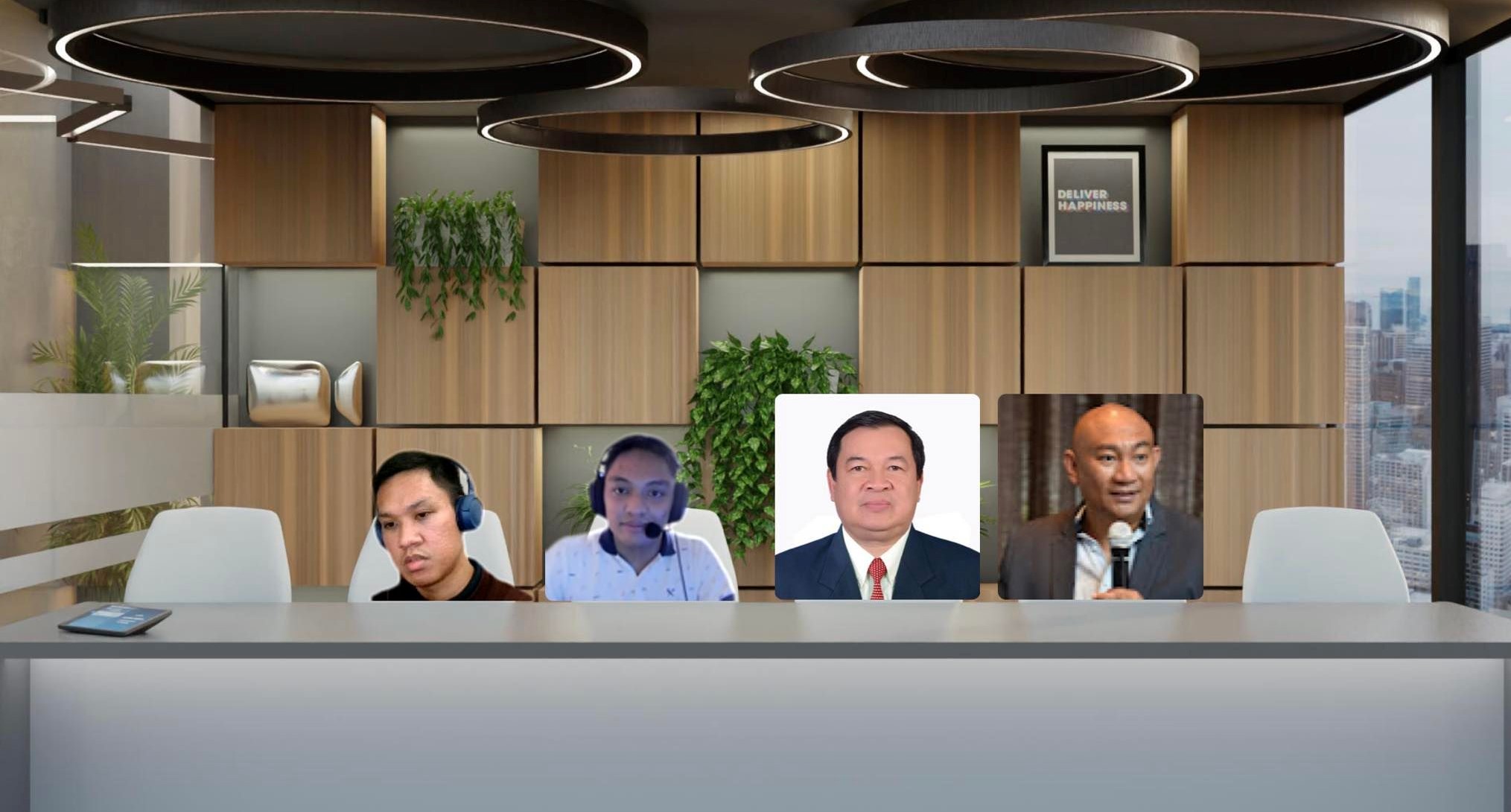 Above: Live Q&A with the afternoon plenary speakers
For the second day of the Conference, five oral presentation sessions took place simultaneously. Thirty-two papers were presented by ERDT scholars and faculty advisers under the five R&D tracks of ERDT, namely: Energy, Environment and Infrastructure, Information and Communication Technology, Manufacturing and Machinery, and Semiconductor Materials and Electronics. The following research received the Best Paper Award:
| | | |
| --- | --- | --- |
| Title of Paper | Authors | Affiliation |
| Regional Cyclonic Wind Field Modeling of the Philippines | Joshua C. Agar*, Timothy John S. Acosta, Jaime Y. Hernandez Jr. | UPD |
| Investigating the Interaction Between Crowd Dynamics and Train Operations Through Agent-Based Modeling | Alexczar Dela Torre*, Unisse Chua, Briane Paul Samson | DLSU |
| Development of Dryer-Cleaner Machine for Rice Hull as Litter Material for Broiler Breeder Production | Rolando Almerol*, Marvin Cinense, Ruel Peneyra, Carolyn Grace Somera | CLSU |
| Hydrothermal Synthesis of Non-fired Ceramic Material for Coral Reef Rehabilitation | Rodmar Love Morales*, Ephraim Ibarra, Lori-Ann Cabalo | MSU-IIT |

*presenting author
Relevant Links:
Souvenir Program: https://tinyurl.com/ERDTSP
Morning Plenary Session Recording: https://tinyurl.com/17thConAMSession
Afternoon Plenary Session Recording: https://tinyurl.com/17thConPMSession