FACULTY RESEARCH MENTORING WORKSHOP 2018
For the first time this year, the faculty members of the Engineering Research and Development for Technology Consortium Universities came together to participate in the Engineering Faculty Research Mentoring Workshop that happened last 18 May 2018 at the Eastwood Richmonde Hotel in Quezon City.
Participants from Ateneo de Manila University, Central Luzon State University, De La Salle University, Mindanao State University – Iligan Institute of Technology, Mapua University, University of the Philippines – Diliman, University of the Philippines – Los Baňos, and University of San Carlos were welcomed by the ERDT Project Leader herself, Dr. Rizalinda L. De Leon. 
In her welcome remarks, Dr. De Leon stressed the critical role that research advisers play in molding students to become successful researchers, scientists, and engineers (RSEs), and renewed ERDT's commitment to providing development opportunities for its faculty members.
Dr. Rizalinda L. De Leon delivering her Welcome Remarks.
Plenary lectures were held in the morning. Dr. Maria Antonia N. Tanchuling discussed the challenges faced by student researchers and presented different ways by which research advisers can help their advisees graduate on time. A complimentary discussion aimed at enabling the participants to guide their advisees into publishing their research works soon followed. Dr. Victor B. Ella shared strategies and tips that research advisers may use to assist their advisees in looking for the best publication for their researches, spotting and avoiding predatory journals, and ensuring that their works are ready to be published. The third and final plenary talk circles around the promotion of mental health awareness for graduate researchers. Dr. Violeta V. Bautista shared with the participants the different types of student researchers and explored the different approaches that should be observed when dealing with them. In order to be effective research advisers, Dr. Bautista argued that faculty members must be in their best shape and sound mind as well.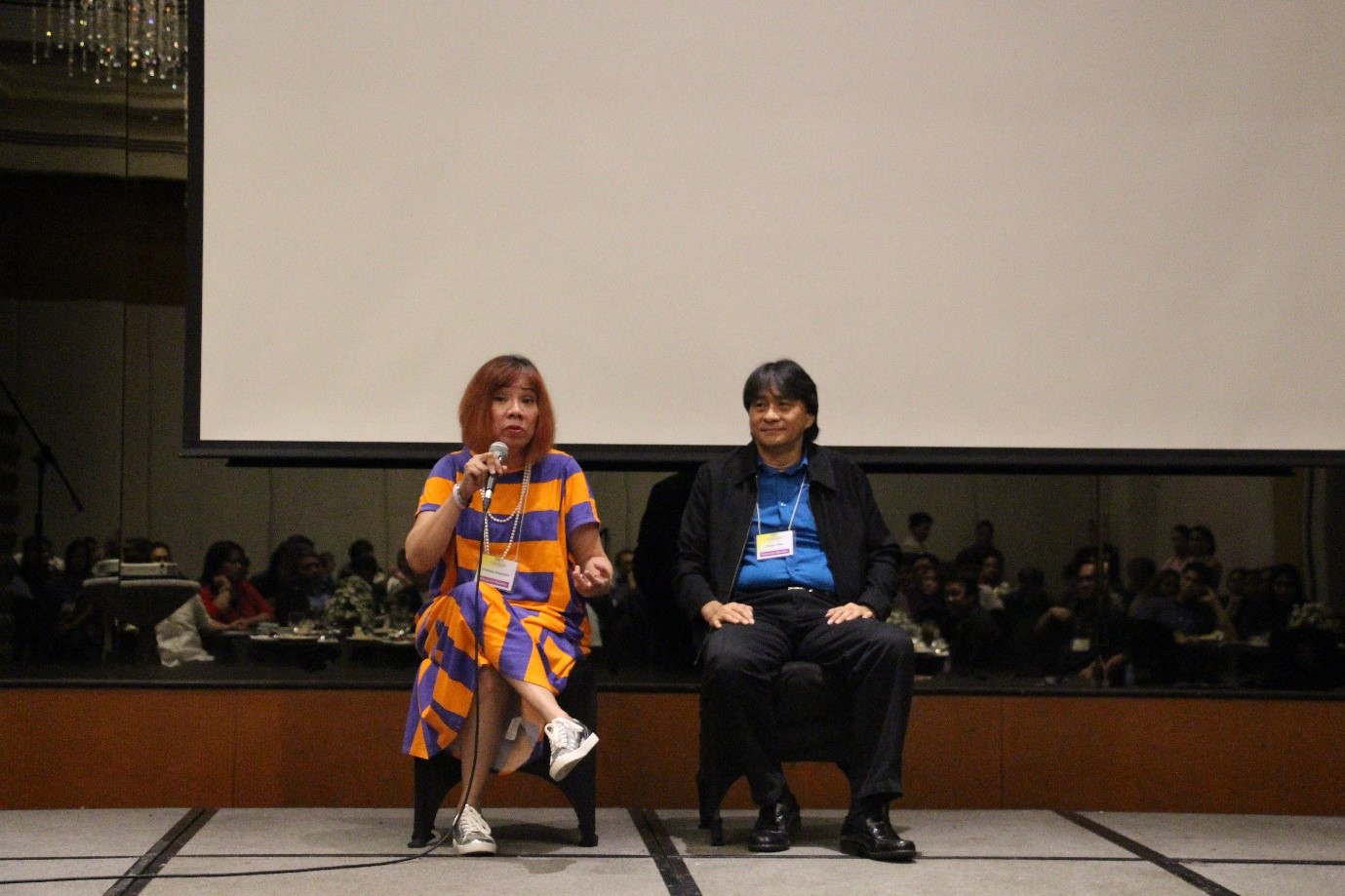 Dr. Violeta V. Bautista (left) and Dr. Victor B. Ella (right) answered questions from the audience during the open Forum.
After the plenary talks, a workshop was held in the afternoon. The participants went through a series of activities that were designed to help them establish rapport with their advisees and execute steps in order for them to reach their goals as faculty members, research advisers, and individuals.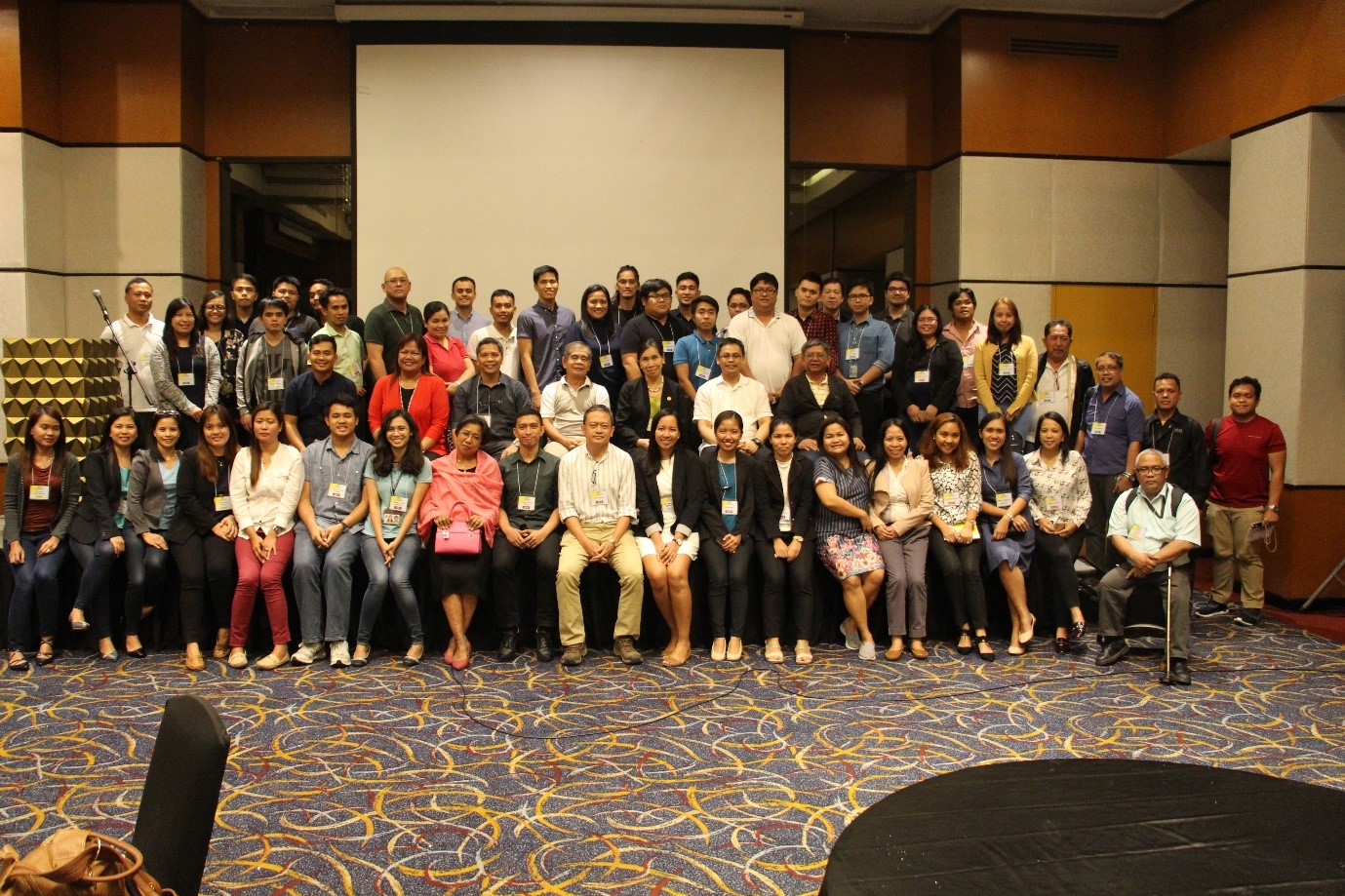 Faculty Members pose for a group shot with the ERDT Program Leader and Project Leaders. 
Dr. Menandro S. Berana, Project Leader of ERDT UP Diliman, formally concluded the event by synthesizing the information acquired from the plenary lectures, highlighting the concepts and techniques that participants learned from the workshop, and thanking the organizers and participants for what has been a productive and meaningful event for the ERDT Consortium.
PRESENTATIONS
Dr. Bautista
Promoting Mental Health Among Graduate Researchers
Dr. Victor B. Ella
Guiding Scholars and Advisees to Publish Their Research Work
Dr. Maria Antonia N. Tanchuling
Working towards timely graduation