9th ERDT Conference jointly with Asia
Pacific Industrial Engineering and
Management Systems Conference
by Prof. Dr. Anthony SF Chiu, Department of Industrial Engineering, De La Salle University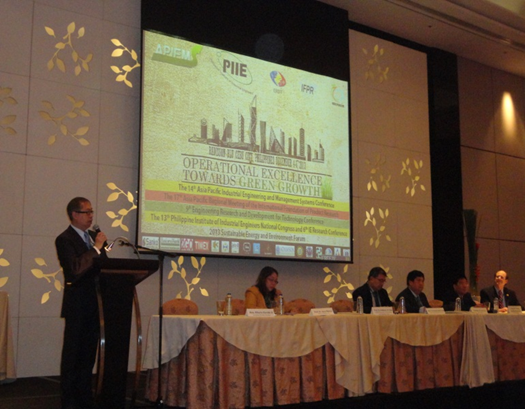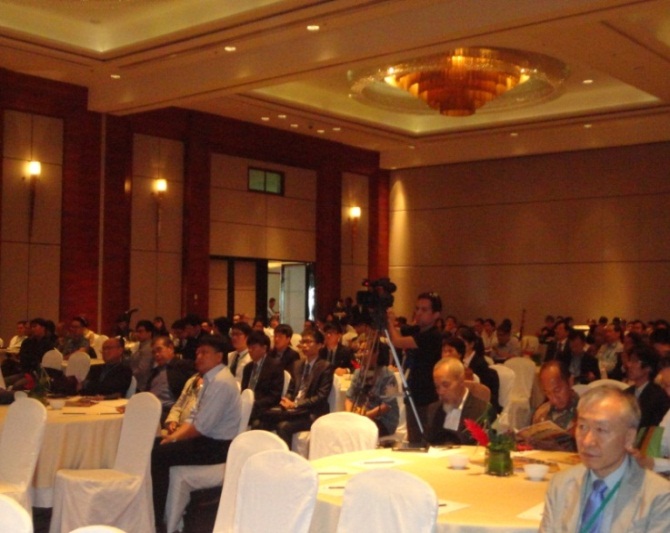 Dr. Anthony SF Chiu, EEI Chair Professor at De La Salle University and APIEMS 2011-2012 President, welcomes delegates to this year's joint APIEMS 2013 and 9th ERDT Conference. 
Asia Pacific Industrial Engineering and Management Society (APIEMS) is the leading professional organization in the Asia Pacific Region devoted to supporting industrial engineering and management profession by means of providing platform for exchange of enriched ideas on application, education, research, and development of IE and management, and for collaboration and engagement between countries.  To facilitate dynamic interaction among international academicians, researchers, and business experts, since 1999 the society has carried out thirteen (13) successful IE and Management Systems Conferences in the region and two of those were hosted by Philippines. The first APIEMS Conference in the Philippines was held last year 2005.
For the second time, with the theme "Operational Excellence towards Green Growth" the 14th Asia Pacific Industrial Engineering and Management Systems (APIEMS) Conference was organized by the Philippine Institute of Industrial Engineers (PIIE) in cooperation with IFPR-APR, ERDT, and SEE Forum last December 3-6, 2013 at the Radisson Blu Hotel, Cebu City, Philippines. It was jointly held with:
-          The 17th Asia Pacific Regional Meeting of the International Foundation for Production Research;
-          13th Philippines Institute of Industrial Engineers National Congress and 6th IE Research Conference; and
-          2013 Sustainable Energy and Environment Forum
-          9th  ERDT Conference
The conference was co-chaired by Prof. Dr. (Anthony) Shun Fung Chiu of De La Salle University and Prof. Dr. Aura Matias of University of the Philippines Diliman. It brought together more than 500 international leading researchers and industry practitioners coming from countries including Australia, Taiwan, Germany, Japan, Denmark, Indonesia, Korea, Malaysia, Thailand, UK, Hong Kong, Canada, Vietnam and Philippines.
Two very high-profile speakers, Prof. Dr. Shimon Nof of Purdue University in USA and Prof. Dr. Mitsuo Gen, APIEMS Past President, delivered the following keynote addresses respectively:
-          Sustainability and Resilience in Supply Networks, and
-          Advances in Hybrid Evolutionary Algorithms For Manufacturing and Logistics Optimization
The Fifty one (51) presentation sessions offered collegial atmosphere for focus group discussions. 458 abstracts were submitted to the conference, and 275 full papers were included in the proceedings.
Among the topics covered are the following: Ergonomics and Welfare Management, ICT Utilization in Marketing, IE & Management Education, Lean Manufacturing, Management Information System, Operations Research, Production & Operations Management, Quality Control & Improvement, Supply Chain management, Sustainable Production and Development.